Posted by Finn Moto on 30th Jan 2014
It's amazing to think in just 18 months we went from trying to be a Bluetooth intercom reseller for well-known brands to developing our own OEM Bluetooth intercom with unique features & accessories selling direct to the consumer, saving them well over 35% from the RRP.
Originally all we wanted to do was provide a well-known brand such as scala rider, f4 or sena Bluetooth but the pricing was just working out too expensive for our customers, especially ones that only wanted to use the intercom a couple times a year. So we did what we do best and started researching what people need and want for a Bluetooth intercom, plus problems that they have come across with other brands. After trialing many OEM manufactures around the world we found the right one that could provide a consistant highend product at an affordable price.
Partnering up with a reliable & experienced OEM manufacture allowed us to design & produce a Bluetooth intercom to our high standards. Working direct with the manufacture & supplying direct to the consumer has allowed us to provide incomparable quality for price. We are always striving to make the product the best it can be, so when new proven technology surfaces we are quick to implement it in our products. For example slimmer hi-fi speakers, bluetooth 4.

What makes us different to other intercoms?
Our bluetooth motorcycle intercom meets the average requirements that most retail brands offer but at half the price. With our new slim hifi speakers the sound clarity is crystal clear. Our rider4 w/remote Bluetooth intercom comes with a handle bar remote control. The remote control removes the guess work that you find with other helmet intercoms by providing all the controls at your fingertips without ever taking your hand of the handle bar grips. This easier & safer intercom appeals so much to riders its even being used by motorcycle trainers around australia for beginner & advanced courses allowing them to switch between different riders and give them the instant feedback they need while riding.
What makes us different to similar priced intercoms?
There are a few main points that make us stand out from the rest in the same price bracket.
1. Technology - Our OEM intercom engineers are always developing new hardware & software to enhance the intercoms bluetooth to bluetooth talking & ensure it can pair effortlessly with the latest devices such as iphones, androids, gps etc... This ensures our intercom is comparable against more expensive brands offering maximum value.
1. Speakers - Thick plastic fuzzy sound speakers weren't cutting it so we developed a slim hi-fi speaker & microphone set. We made it even better by making each bit interchangeable so you have the option of a boom and wired microphone without having to purchase a whole separate kit. It's also great if you need to replace worn out parts.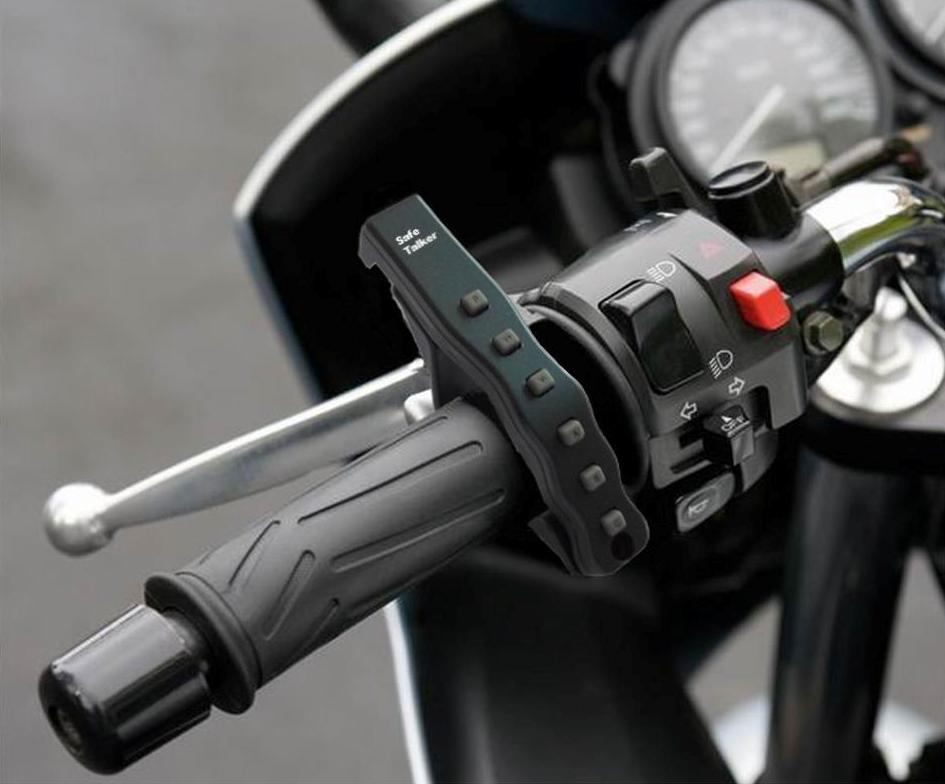 2. Motorcycle Helmet Mount - We transferred an inferior wobbly helmet bracket to a superior solid slide & click mount.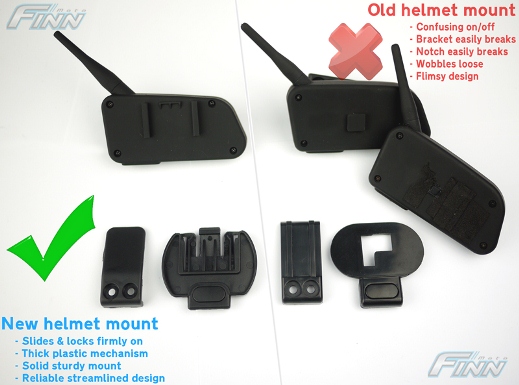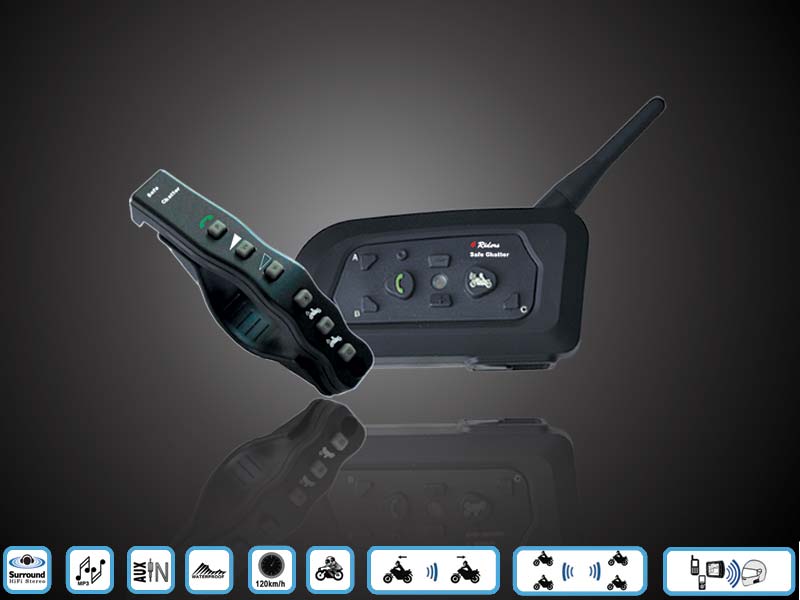 eturn policy/warranty
We've been selling to motorcyclist since 2005, being a high risk & endurance sport we know a product is worthless without some service & replacement/satisfaction warranty especially being an electronic item. We stock all external parts so if anything needs fixing it can be done quickly. If there is a problem on the inside we will send you out a new intercom (we won't make you wait for it to be repaired overseas).
As standard we have a 30 day money back guarantee with 12 months replacement warranty. Parts/repairs are sold at cost after 12 months.
Customer testimonials:
1."For the past two years I have been looking for bluetooth helmet speakers that can give me sound quality similar to that of my ear bud headphones. Having trialed at least 5 different types, I have to say that I have finally found what I am looking for. The speakers that you have supplied are absolutely fantastic. Not only are they comfortable in my helmet, I can now listen to music without the terrible "tinney" sounds of the others that I have tried. I can hear base, treble and mid sounds clearly and now enjoy my music at over 100kms p/h."
2. "These are fantastic tested very clear range @ no less than 400m in traffic"
3. "My partner & I cant go riding without it, it has made our trips more enjoyable & safe."

Ride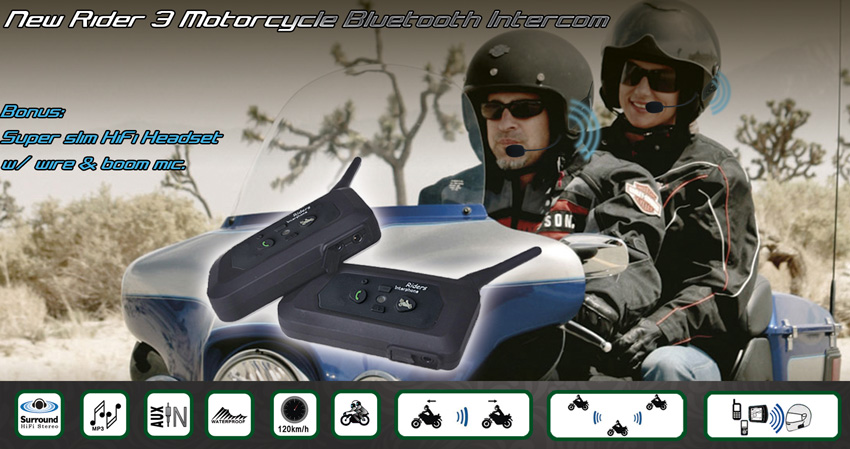 r3 - Great for rider to rider and rider to pillion

Rider4 - Ultimate rider to rider bluetooth intercom system. If your doing rider to pillion we recommend you order a single kit of the rider3 & rider4.