Posted by Finn Moto on 28th Nov 2014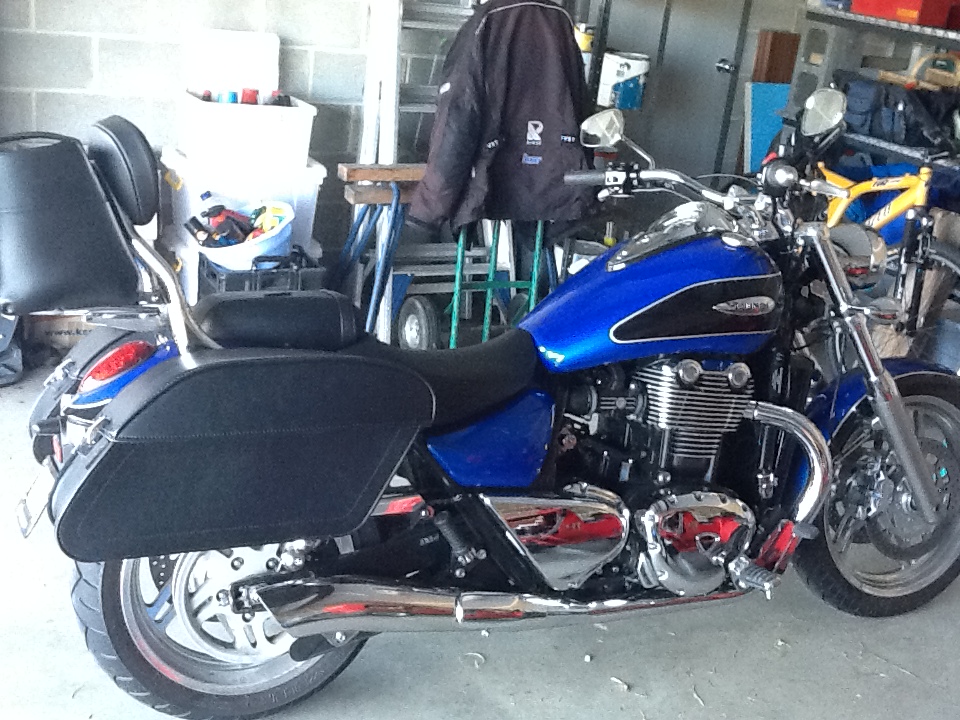 http://finnmoto.com.au/512l-tek-leather-lockable-s...
Designed specifically for the Triumph Thunderbird this beautifully constructed bag ticks all the boxes. Opens from the rear with chrome lock & velcro reinforced sides. Large spacious inside with inside lid organiser & elasticised net at sides. From point to point it measures 20inch with a 45degree angle (total length from rear bottom to front top approx 23.5inch). This bag is also perfect for Harley Davidson Dyna's such as the wide glide & any other motorcycle cruiser with 45 degree rear spring suspension
http://finnmoto.com.au/triumph-easy-detachable-sad...
We offer all different types of Easy™ Brackets for Triumph owners, covering fitments for America, Speedmaster, Thunderbird, Rocket 3, Adventurer and more. Available in kits to fit with & without backrests.
Easy Brackets are an innovative two (2) point docking system that allows the quick and easy installation and removal of saddlebags. Easy Brackets use two (2) existing bolts holes in the fender rail of the motorcycle. By replacing the existing bolts with the docking posts and longer bolts provided in each kit, the Easy Brackets can then be instantly installed and locked into place.
Because we make our Easy Brackets specifically for your Triumph model, you will receive all of the correct hardware with your order. The docking posts and bolts are especially designed to work perfectly with your Triumph motorcycle, eliminating the hassles of adding spacing washers to either line up the docking posts or to achieve a good, tight fit.